Meadowdale High School, in Lynnwood, Washington
Class of 1965
In Memory
Jim Pratt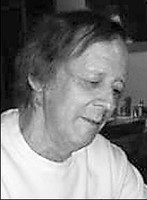 Jim Ferguson Pratt, died September 21, 2010. Jim passed on surrounded by the love of friends and family. Jim was a loving father, brother, and friend.
Born in 1947 to parents Jim and Ilene Pratt, Jim was a devoted big brother to his four younger sisters who all adored their "Bubby".
In his youth Jim showed great talents both athletically and academically, and was even recognized for his abilities by the local press. After graduating from Meadowdale High School, Jim enlisted in the Marine Corps with his life-long friend Brad Lindell, serving overseas in Vietnam. Jim worked several jobs after leaving the military before finally ending up at Kimberly Clark, where he worked for over twenty years.

Among the most important people in Jim's life were his two children. Jim loved spending time with his kids and took great pride in all of their accomplishments. A modest man, Jim worked tirelessly to provide for his children, asking very little for himself. In his free time Jim enjoyed golfing, fishing and spending time with his friends and family. In the last year of his life Jim was able to enjoy these activities with greater frequency having both retired from work and battled his way off of dialysis.

Jim is preceded in death by his parents. He is survived by his children, Tyler and Tami; as well as his four sisters, Toni, Debi, Teri and Lori. Jim will be deeply missed. (legacy.net)
(No yearbook photo is available. This photo was obtained through legacy.net.)