Meadowdale High School, in Lynnwood, Washington
Class of 1965
Homecoming 2015
HOMECOMING 2015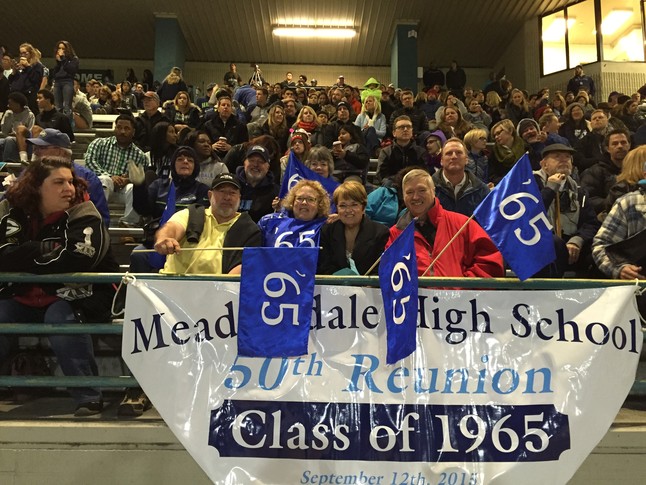 TO WATCH MEADOWDALE'S DRUMLINE 2014, CLICK THE START ARROW.
AREN'T THESE KIDS GREAT? COME SEE THEM PERFORMAT THE HOMECOMING GAME OCT.23. We've Got Flags! Game Time 8pm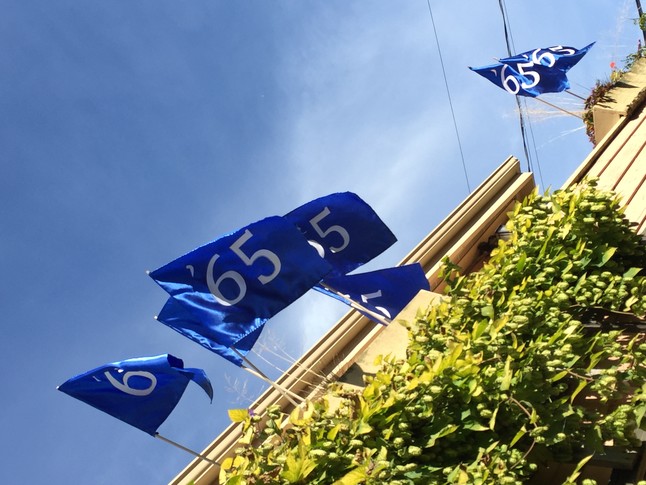 at the Edmonds Stadium, 7600 212th St SW
(corner of 76th & 212th - the old Emonds High site)
Class of '65 Rally-up 7:30pm
If you live in the area join us for a fun night of pizza, noise, fresh air and youthful enthusiasm. Our '65 Reunion Committee is meeting for a no-host pizza supper before the game at 6pm at
Romeo's Restaurant, 21110 76th Ave West, across from the stadium. If you plan to join us for dinner,
please let us know. Seating is limited.
Wear your blue & white. We'll provide the balloons, banner, and pennants.
Go Team.